"Standing knee-deep in cold water, swiftly moving Somehow I knew I lost..."
– Thrice- "Words in the Water"
"Let go of everything! What is it that you are holding on to? What will it..."
– Memphis May Fire- The Redeemed
"'If God were good, He would wish to make His creatures perfectly happy,..."
"Remember that, as I said, the right direction leads not only to peace but to..."
– C.S. Lewis
A Stick, A Carrot, and A String: My Favorite...
My favorite Christmas song that isn't a "christmas" song: The Horse's hay beneath His head; our Lord was born to a manger bed, that all whose wells run dry could drink of His supply. To keep Him warm the Sheep drew near, so grateful for His coming here: "You've come with news of Grace, come to take my place!" The Donkey whispered in His ear,...
"I'm trying not to confuse being used with giving all I am. But being used and..."
– Listener- "Building Better Bridges"
4 tags
"In religion, as in war and everything else, comfort is the one thing you cannot..."
– C.S. Lewis
5 tags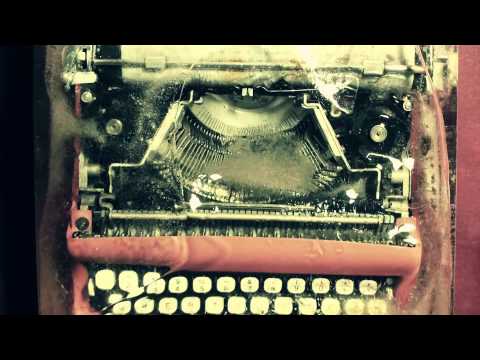 Lesson of the Year
Being mad at the past won't change a damn thing about it. Even more important: remaining angry at someone who has hurt you in the past and continues to do so won't stop them from doing whatever it was that hurt you. That person is not going to change— they will neither stop nor start doin what you wish they would stop or start—because of your anger. Be hurt. Be mad. Tell...
"The Farmer drove his tractor where the soil had been tilled, planting Corn in..."
– "Goodbye, I"-mewithoutYou
"my dreams are sails that I point towards my true north, stretched thin over my..."
– Wooden Heart - Listener
"Well I can see the words inside your silence, but I can't speak about..."
– Dan Smith of Listener on "David De La Hoz"- The Chariot
"'Let That Be Enough' I wish I had what I needed To be on my own..."
– Switchfoot
"These hands were strong once, they held my head and what's inside I tried to..."
– listener
"Do what they will, then, we remain conscious of a desire which no natural..."
– C.S. Lewis- "The Weight of Glory"
"I've never gathered figs from a thorny branch, I've never picked a..."
– "O Porcupine"- mewithoutYou
"And they sing for us, but we don't want to hear it. They watch over us,..."
– Music that the Angels Do- Listener
"and we're not just islands lying beside each others shorelines we're all bound..."
– "Building Better Bridges" Listener
"Need-love says of a woman 'I cannot live without her': Gift-love..."
– The Four Loves- C.S. Lewis
7 tags
"They cannot look away for if they do and cross paths with a wall that reflects..."
– "The Deaf Policeman" The Chariot
3 tags
"Humility is the clearest lens."
– personal experience
christianflorin asked: I know your a ladies man. How do you do it?
12 tags
"You strike the match… why not be utterly changed to fire? To sacrifice..."
– mewithoutYou- Four Word Letter
8 tags
3 tags
"No amount of reputation can substitute for character."
– Warren Wiersbe
9 tags
"Sleep takes its hold with a sinking pull. And now that I'm alone, this..."
– Oh Sleeper- "Charlatan's Host"
7 tags
8 tags
"To love at all is to be vulnerable. Love anything, and your heart will certainly..."
– C.S. Lewis The Four Loves "Charity"
7 tags
Watch
Britt Merrick - You are so dumb, you are really dumb… fo' real (by Reality ) dude! bitt layin it down… what ive been trying to say for a long time… he just does it so much better
9 tags
"Why do we readily accept the restrictive absolutes of chemical structures but..."
– Ravi Zacharias -The Grand Weaver
9 tags
"Creed by Steve Turner We believe in Marxfreudanddarwin We believe..."
– http://www.apuritansmind.com/apologetics/SteveTurnerCreed.htm
5 tags
Everything is Beautiful
I'm having a hard time sitting back and watching people create art pieces such as poems and paintings with God as their subject and disproving as their motive when the characteristics they attribute to Him are not even even close to who He says He is. They take something they've heard about God from either parents or some other source that most of the time isn't true and use that...